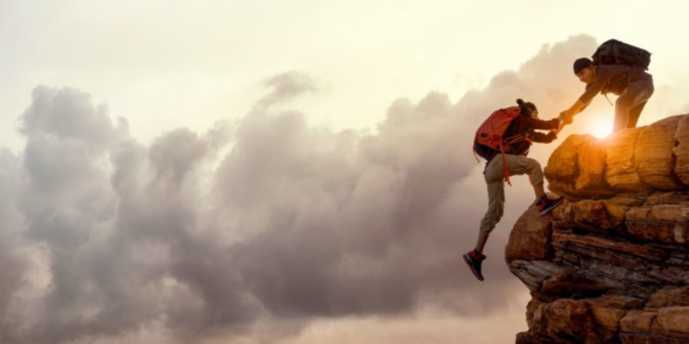 A Guilty Mom's Globetrot to Wellness
By: Angie Case MAMFT, LPC
"Self-care doesn't necessarily mean jogging!"
- Sandra Oh
Three years ago, I found myself in a deplorable state of health. My muscles were stiff, my mood and energy levels were low, and my joints seemed to squeak whenever I moved. As a wife, daughter, business owner, therapist, chauffeur, soccer mom,
etc.etc., I didn't have a lot of downtime to think about the condition of my body. It was in the midst of this chaotic, emotionally demanding, and dangerously sedentary lifestyle that I stumbled upon a valuable ally in my pursuit of better health: my
chiropractor. Today, I'm sharing my journey and how my chiropractor became an essential partner on my quest to increase my overall health and find the courage to ditch the guilt and start caring for me.
Finding Courage
I had been in a cycle of career, family, and daily life stressors for years. I had convinced myself the physical discomfort I felt was just a normal part of aging. I was nearly 50, after all, but was that considered old? I didn't want to be old; I wanted to be able to get out of bed or out of a chair, for Pete's sake, without wincing and groaning. I knew something had to change if that was ever going to happen. After months of chronic aches and pains, sleepless nights, and joints that felt like a Tin Man needing oil, a close friend warned me to start taking better care of myself, or my quality of life would continue to decline. Well aware of my pension for holistic remedies, she suggested I see a chiropractor. A chiropractor? Why hadn't I thought of that? I even knew one. I
wondered if they would be willing to treat me. I was ready to try anything; I just wanted some relief and a good night's sleep. But taking care of myself? How was I going to find the time to do that? So many other people in my life needed my time, attention,
and care.
A Life Changing Step
Walking into my first chiropractic appointment was a mix of curiosity and apprehension. I wasn't exactly sure what to expect, but I was open to the idea of finding some relief for my poor aching body. Dr. Teresa greeted me with a warm smile and made me feel instantly at ease. She patiently listened to my concerns, explained the basics of chiropractic care, and answered all my questions. Listening to her describe how spinal health was connected to my overall well-being was fascinating. Dr. Teresa snapped, crackled, and popped me up one side and down the other. No wonder I had felt so awful; my body was totally out of whack! When she finished, she asked me how I felt. I felt incredible! I could actually turn my head and look over my shoulder for the first time in months! I instantly burst into tears, realizing how long it had been since I'd done something good for myself. I now understood I no longer had to suffer through life with pain and stiffness. Why on earth hadn't I done this sooner? The Epiphany Over the next several weeks, Dr. Teresa not only alleviated my aches, pains, and squeaky joints, but I started sleeping better, and my whole mood improved. Chiropractic care, I discovered, wasn't just about treating symptoms; it was about nurturing my body, giving it the ability to function better. As my spine aligned, I noticed significant improvements in my overall health. My back, neck, and shoulder pain diminished, and I now had the energy to keep up with my busy life and family. I realized self-care was not a luxury, as many of us had been led to believe, but a necessity, and chiropractic care would continue to be a part of that equation.
Hard Work Rewarded
With Dr. Teresa's guidance, I started incorporating self-care practices into my daily routine. I prioritized regular activity, worked to maintain a balanced diet, and practiced mindfulness meditation. My chiropractic visits became a remedy for pain and a proactive step towards caring for my entire well-being. Over time, my quality of life transformed. I felt more in tune with my body and mind than ever before. Stress no longer had the same debilitating effect on me, and my overall sense of happiness and work/life balance improved significantly.
Conclusion
Dr. Teresa became more than just a healthcare provider; she became a partner on my journey to better health and ditching the guilt many of us feel when we take the time to care for ourselves. I found relief from physical discomfort and a pathway to happier and healthier living through chiropractic care.
If you're seeking a holistic approach to improved health, consider exploring chiropractic care and the profound impact it can have on your journey to greater joy and vitality.

Remember: Information provided in this article is for educational purposes only. Consult your healthcare professional for treatment and guidance for specific health concerns or conditions. Contact Family Wellness Chiropractic today and schedule an appointment with one of their dedicated and knowledgeable doctors. Family Wellness prioritizes your overall health and well-being with various services to keep your whole family in tip-top health.